We may earn money or products from the companies mentioned in this post.
Reading Time:
3
minutes
Top 5 Tips for a Successful Affiliate Marketing Business
Before going deep into detail, let's first clarify what's affiliate marketing business. This notion is relatively new, and although it has become quite common for advanced internet users, most people still remain in the dark about what it stands for. Simply put affiliate marketing means promoting products or services offered by others and this way getting commission of every sale. Most businessmen choose affiliate marketing because in this case they don't need to worry about customer support or product development. It is a basic principle – promote other products and sell them by means of your affiliate links. The main advantage of affiliate marketing lies in the fact that there's no limit of money you can earn this way.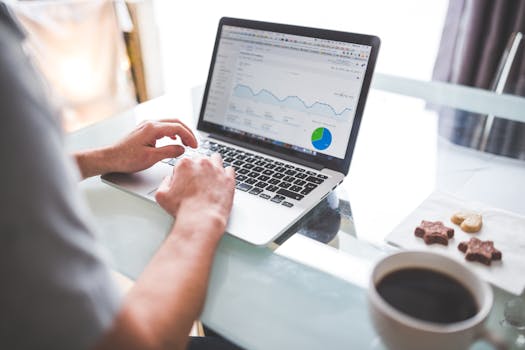 Your Affiliate Marketing income depends only on the products you chose to promote and on your network extent, that is, the bigger your network and your email list is, the more money you get. If you are eager to succeed in this arena.
Here are 5 top tips for a successful affiliate marketing business.
1. Meet the needs of your customers! The golden rule says: "Know your audience!" Before starting your Affiliate Marketing business take some time to think why people are coming to your site. Do they find what they are looking for? If not, you should make sure your site is the best solution for people's particular problems. Try to be really concise and stick to one niche, but make it high quality.
2. Be reliable! It would be a great mistake to think that all readers are stupid. They know what Affiliate Marketing is when they see it. So if your site abounds in excessive ads or you promote a product you don't really believe in their trust will be broken and they'll never return to your site. The truth is that you get traffic mostly from returning users. They are the ones who spread the word, link back to your site and recommend it as a source of valuable content.
3. Be helpful! When you start an affiliate marketing business you try to build a relationship with your clients based on genuine content, figuratively speaking. It means that you should give value to what you post on your site and provide only the most relevant and useful information. Don't think that if you posted a list of books visitors will immediately follow your affiliate link and buy something. Try another approach – write a detailed review on those books, get people interested. Your main commandment is the following:"Your content should be helpful, useful and informative."
4.Transparency – your key to success! You should never keep your affiliations in secret. When you see an affiliate link it's obvious what it is, so if you try to fool your customers they won't be happy about that. On the other hand if you're being absolutely transparent your readers will definitely appreciate your honesty. This is how you build a loyal base of followers.
5. Choose wisely! It's highly important to find products that users might find useful and could take advantage of them. That's why you should put some thought into it and go carefully through the list of programs. It is also advisable to change the ads from time to time. Try different fonts and graphics until you figure out what the best Affiliate Marketing formula is. 
To get started with a really easy affiliate marketing program you can check this one out.
Edit
Edit
This content is restricted to site members. If you are an existing user, please log in. New users may register below.